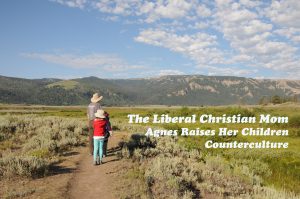 It is my pleasure to introduce my little family to you. I started this blog in 2016, so of course we have grown since this picture was taken. My husband is a suit-and-tie, got-a-meeting, highly-educated kind of man. He is also a dependable, family-first kind of man.
Our son is 14 and our daughter is 12. When quarantine started we removed our children from public school, so they are homeschooled for the first time ever. My son participates in youth group, but my daughter declined. Our family currently attends a church that does not quite match our core beliefs, but we could not find a good fit.
We love the outdoors, camping, hiking and biking. What surprises those who care to notice is that our values are politically and socially Liberal.